Our Mission
"How beautiful on the mountains
Are the feet of those who bring good news,
Who proclaim peace,
Who bring good tidings,
Who proclaim salvation,
Who say to Zion,
"Your God reigns!"
-Isaiah 52:7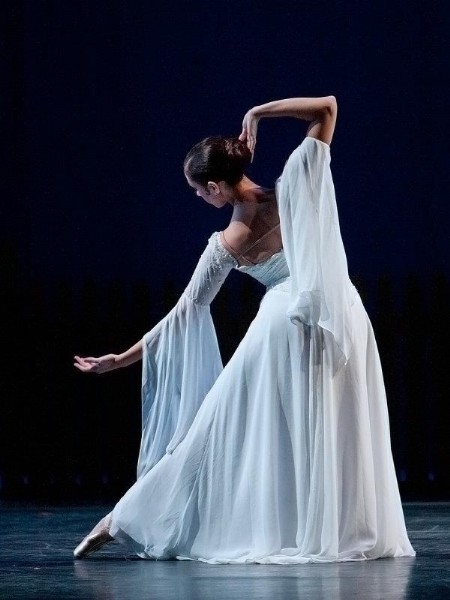 Welcome to The Dance Candle Academy of Performing and Sacred Arts!
    When God began to pierce my heart to return to the beauty, elegance, excellence, and purity of classical dance, I was humbled and amazed at the new purpose, the new vision, and the new dream that He gave me to fuse breathtaking, delicate, and ethereal beauty of classical technique with passionate conviction, purpose, and love for art in motion in pure worship.
    Jesus in the gospels tells us that the greatest commandment is to "Love the Lord your God with All of your heart, All of your mind, All of your soul, and All of your strength" and then "to love your neighbor as yourselves."  Having danced and taught professionally for over 20 years, there has always been a particular tension trying to balance professionalism and performance with worship.  The Dance Candle balances both in a breathtakingly beautiful way.  The heart of The Dance Candle like the soft, gentle, and sweet glow of the candle is the brilliant and incandescent glow of love.  Simply put, it is the Love of God as seen and experienced through the Word of God and then passed along in each class that is instructed and led.  That love is infused into every step, every class, every student, and every family.  With each dancer and family that we are blessed to welcome into our studio, we strive to offer something as beautiful as it is different….the opportunity to slow down, take a gentle step out of time and learn what God wants and then put it into practice as it relates to dance.
Our mission is:
to Love God First and Serve Him alone with heart, mind, soul, and strength
to fulfill His purpose with the beautiful gift of dance
to learn to offer excellence in every area of our lives.
    Students learn that dance as a form of worship is  an extension of lives that reflect a passionate love for God and as they learn discipline, focus, dedication, and desire we pray that their tender hearts are being shaped as intentionally as their bodies are developed into instruments of worship, and that our sweet Dance Candles develop the ability to BE the beautiful feet that bring good news, proclaim peace, bring good tidings, proclaim salvation and declare to this generation that "God reigns!!!!"
    
With warmest regards and love,
Karen Rios,
Artistic Director